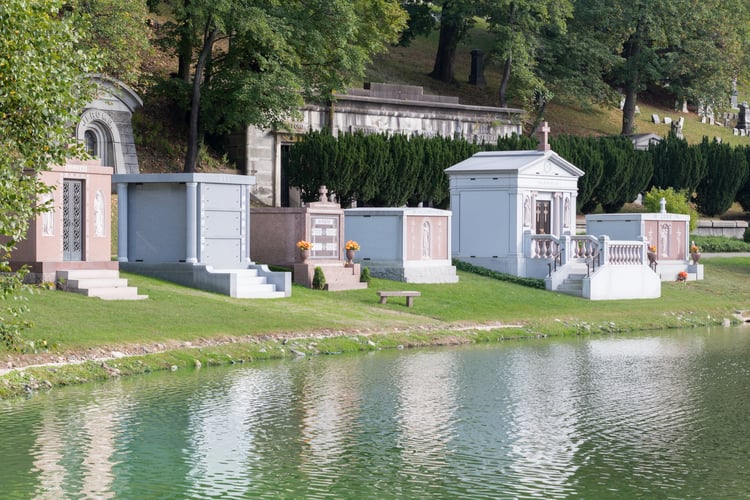 The final resting place we choose for ourselves and our loved ones is a deeply personal decision. Burial in a cemetery assures that future generations will have the opportunity to visit and remember the deceased and is the preferred choice for many of us.
When planning a funeral, you'll want to ask questions to help you choose the right cemetery. Whether you are reading this as part of pre-planning research, or you need assistance right away in making decisions for an unexpected funeral, here is some information that may help you make this important decision.
Cemeteries are not all the same
In the United States, there are five types of cemeteries and each type has its own advantages, depending on your preferences:
Public cemeteries, for-profit and corporate-owned
Religious cemeteries, not-for-profit, owned by religious organizations
Veteran's cemeteries, government-run for the burial of veterans and their families
Municipal or district cemeteries, not-for-profit, owned by the city or the county
Green cemeteries, usually run by not-for-profit groups with a focus on sustainability
Which one is right for you?
Take these three steps, and easily identify the right cemetery: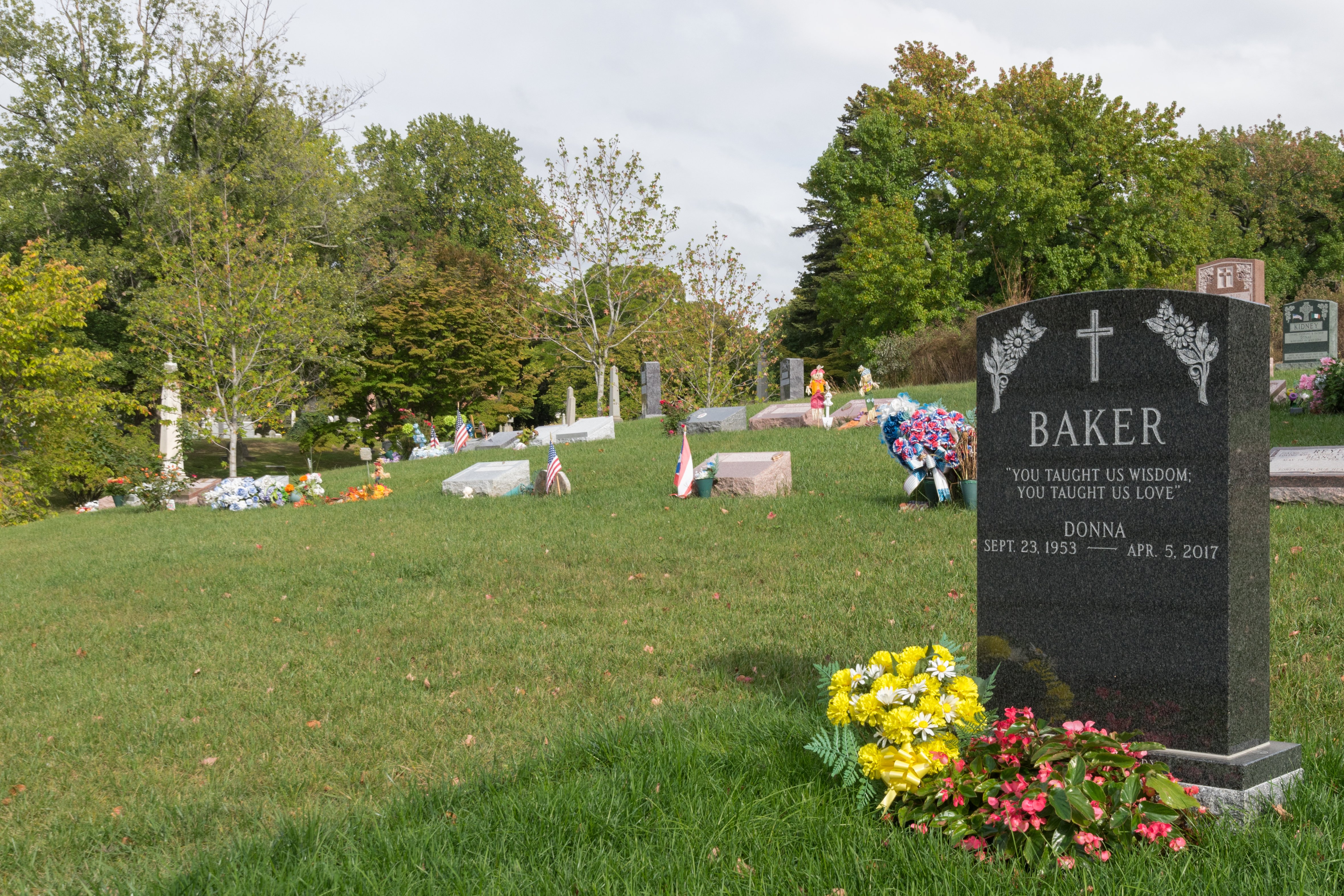 This MIDNIGHT MIST™ granite upright headstone by Supreme Memorials is located in Green-Wood Cemetery in Brooklyn.
1. Identify your priorities
Do you want to honor a life of religious faith and practice, or military service? For some people, their faith makes a religiously affiliated cemetery the best option. Many veterans and their families choose a veteran cemetery.
Will it be easy for family to visit? Some of us will rank the location of the cemetery at the top of our list. If the ability for family and friends to easily travel to the gravesite and spend time throughout the year is important, a cemetery that's close to family and friends will be an important deciding factor.
Is a pastoral setting important to you? Some cemeteries are cultivated like garden parks with ponds, streams and gorgeous landscaping that invites visitors to spend hours, not merely a few minutes during each visit. If this is important to you, a cemetery that's a little farther away from family but has a tranquil park-like setting might be the best option.
Will multiple family members be buried there? Many families want a single burial location; a central place for a memorial that generations can return to. If so, the availability of large plots or multiple plots together will be a deciding factor for you. Even if you or your family has chosen cremation, you can still select a cemetery memorial such as a headstone or bench. If you're working with a memorial retailer, they can also help determine the availability of other options that may be important to you, such as finding a cemetery where you may purchase a plot or vault that accommodates both traditional burial as well as the interment of cremated remains.
Will it allow you to design the grave marker or headstone of your choice? Some cemeteries have strict policies about the style, size and placement of headstones. Before making your decision, ask the cemetery management about restrictions and requirements for headstones or work with your local monument provider who can help you determine your options. Click here to get an idea of headstone design options you might like.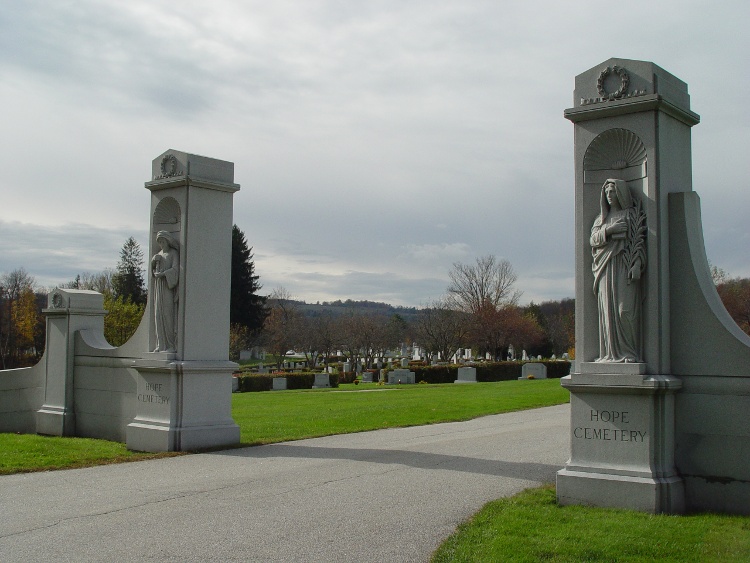 Sweeping country views and a rare collection of ornate monuments - all made with Rock of Ages BLUE GRAY™ granite - make Hope Cemetery in Vermont a pastoral and inviting location.
2. Get it in writing
Costs for purchasing a plot or plots, additional interment fees, policies about the size, type and placement of grave markers, as well as information about the cemetery's rules and policies (including visiting hours and whether you may leave flowers at the gravesite), are all very important considerations. You deserve the details for all of them -- in writing.
Verify what you're paying for and how much. Funerals and associated cemetery costs can vary wildly within the same state and even in the same community depending on a number of factors, including the location of the cemetery and the plots, type of cemetery, and more.
Typical costs associated with buying a cemetery plot and interment include: cost of the plot or plots, opening and closing for burial, and maintenance. While costs do vary widely by location, national sources put the average cost of a burial plot between $2,000 and $4,000, with some costing less and some -- much more. Opening and closing costs can average another $1,000. Cemetery costs for maintenance can also vary significantly.
Don't forget to confirm your options for a headstone or memorial. You can learn more here in our Headstone Style Guide.
You will also want to ask questions about the management of the cemetery. What is the grounds keeping agreement, ie: does the cemetery employ its own staff or subcontract this work? Does the cemetery guarantee you are purchasing a specific plot or is it only offering you something 'similar' to what you have been shown? Is there a business contingency plan that will protect your plot or mausoleum if the current management goes out of business or sells the cemetery?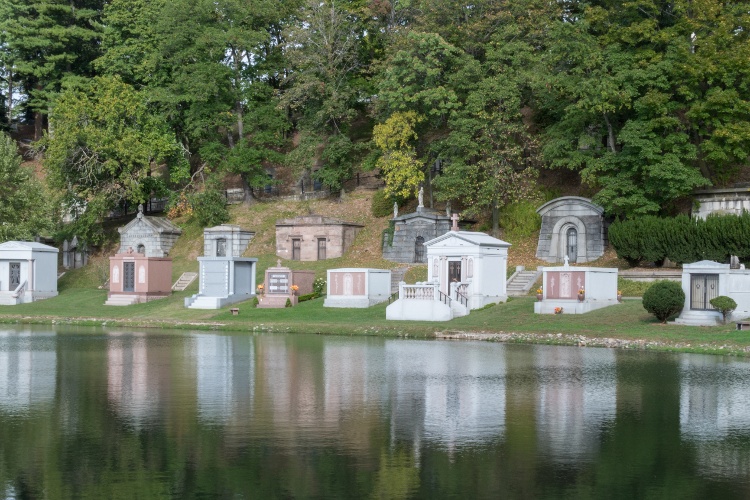 Water views, tree lined vistas and close proximity to the city make Green-Wood Cemetery a popular choice for families who want a mausoleum.
3. See it for yourself
Finally, when you have narrowed down your options, take the time to visit each location, walk the grounds and speak with the staff. Ask for a map of the cemetery so you can get a good sense of the actual size of the cemetery and the locations of all available plots.
You can check off all the research boxes and think you've found the right place, but only a walk-through can confirm your choice beyond all doubt.
Finally, don't finish this article and go back to putting off your funeral planning. It's important, it's inevitable, and you deserve to have a plan you feel is right for you and the ones you love.
We've put together a preplanning funeral and burial guide to help you. Download it here.