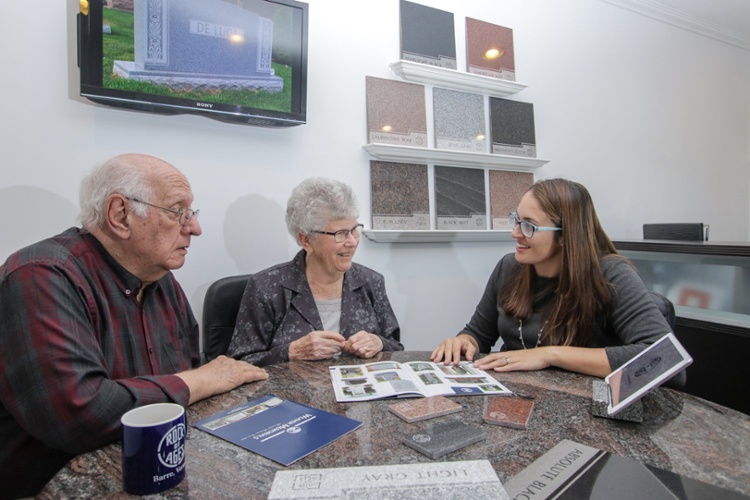 Most of us don't like to dwell on the inevitability of death, either our own or that of those we love, but eventually we all face the day when life as we know it ends.
Most of us delay thinking about that day at all, let alone planning for funeral and burial arrangements. That means too many family members and loved ones are burdened with the tasks of funeral planning at the very same time they are swamped by grief and mourning their loss. How many times have we sat with friends and family who, numb with grief, recounted how difficult and painful it is to make decisions about whether to cremate or bury the remains, where to inter those remains, without the benefit of knowing exactly what the person really wanted?
Too many times.
Let's face it, if we take the time now to make decisions and plan for our own funeral, we are leaving our loved ones a great gift -- peace of mind in the midst of grief.
Here are three good reasons to pre-plan your own funeral and some questions to get you thinking about where to start.
1. Perhaps the number one reason to preplan: PEACE OF MIND.
You can leave your loved ones with a great luxury -- the gift of mourning without the added anxiety of difficult decisions and paperwork surrounding your funeral.
2. Your funeral and burial (or cremation) will go just how you want them.
Some questions to consider:
Do you want a traditional casket burial? Cremation? Green interment? Click here for some cremation memorial ideas.
Do you want a funeral service in a house of worship or in the funeral home? Non-religious ceremony where people are invited to share favorite stories? Other kind of ceremony?
Do you want to be interred in a particular cemetery or another special place?
3. Decisions on funeral spending will reflect your own style and values.
Planning ahead means you choose your style of casket or cremation memorial. Simply elegant, minimalist, bodacious and ornate, whatever you choose will reflect your own personal taste, forever.
This is also where you can control costs, for you and the family. Use your time now to explore the best options for spending on each part of your arrangements, including negotiating the best prices for goods and services. You can even pre-pay for things like a casket or headstone.
Have it your way
Choosing a headstone for yourself, might be the most enjoyable part of the process. Josh Weaver of Weaver Memorials a Rock of Ages authorized retailer in New Holland, PA, says that 20-25 percent of his business is prearranging, usually with a couple.
"They have fun together, picking out what they want," he said. "Not only are they relieving their kids of the pain of it, they're both ensuring they're getting the monument they want."
And, Weaver says, parents who choose their own cemetery monuments typically buy nicer ones than relatives usually choose. (Perhaps that's proof that is an enjoyable process.)
If you're considering preplanning your funeral or memorial, your first step is a simple one. The Peace of Mind guide offers a step-by-step approach to creating a funeral that's just how you envisioned it. Download it now.