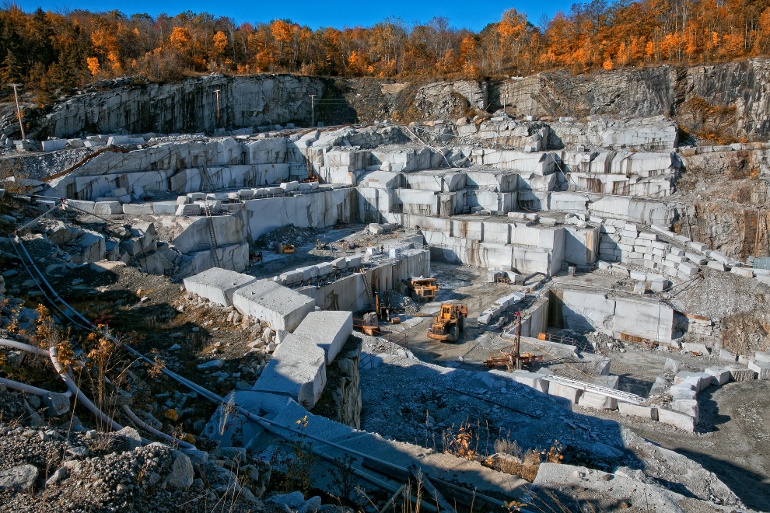 It makes sense that choosing locally-sourced granite would be a more sustainable choice for a memorial simply by virtue of cutting down on the effort needed to transport the stone
But one couple who own a number of monument companies throughout Pennsylvania was so committed to giving their customers the highest quality products, they went right to the source to compare domestic versus foreign granites and the carbon footprint each produced.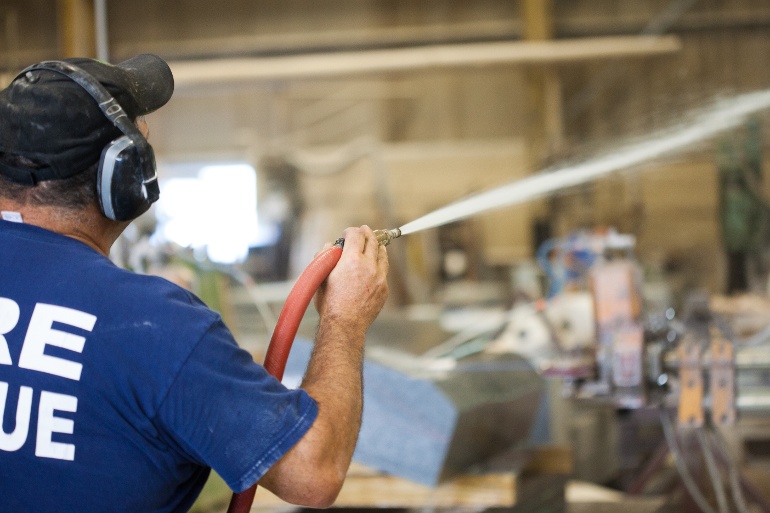 Sustainable granite doesn't just mean, not harmful to the environment. At the Rock of Ages craftsmen center, workers are protected with safety equipment.
Josh and Madalyn Weaver, owners of Weaver Memorials with nine locations in Pennsylvania, traveled to China four years ago to see for themselves what that foreign manufacturing process looked like.
What they came away with was the knowledge that granite produced in North America was far and away the most sustainable memorial choice.
"There was a stark difference between the way they produce a monument in China and the way a monument is produced in North America," said Josh of their trip to Xiamen, a major monument manufacturing region along China's southeast coast. "We've got much more stringent environmental standards here in North America. In Asia, not so much."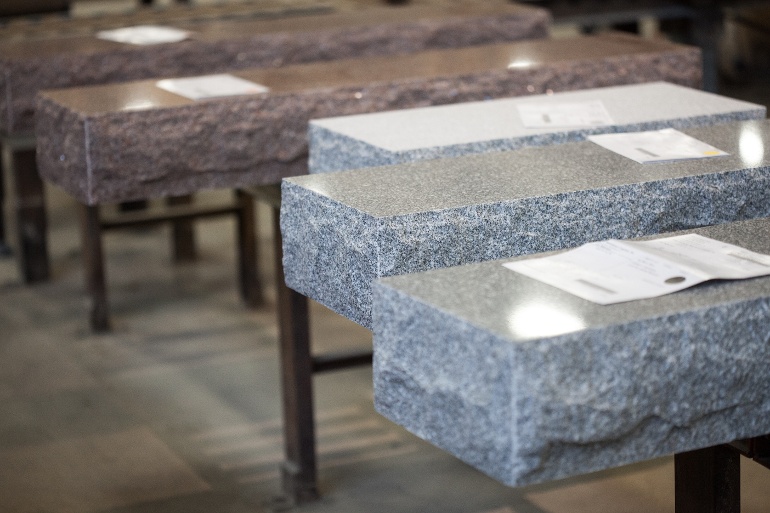 Rock of Ages granites are all quarried under fair labor practices and manufactured in North America with a lower impact on the environment than stone from unregulated markets.
In terms of pollution, the Weavers, who've owned the monument company for four generations, reported seeing waste and debris scattered around facilities and a lot of runoff spilling onto gravel or poorly graded surfaces. "There didn't seem to be any optimum methods in place for containing any chemicals spilling onto the ground. If they splashed on the floor, the workers weren't too concerned about it," he said.
The Weavers also observed little to no safety guidelines for workers, including little if any safety gear. They saw workers in bare feet and children working in the factories. Josh even recalled seeing a teenager operating a wet saw in bare feet with a live electrical wire dangling nearby.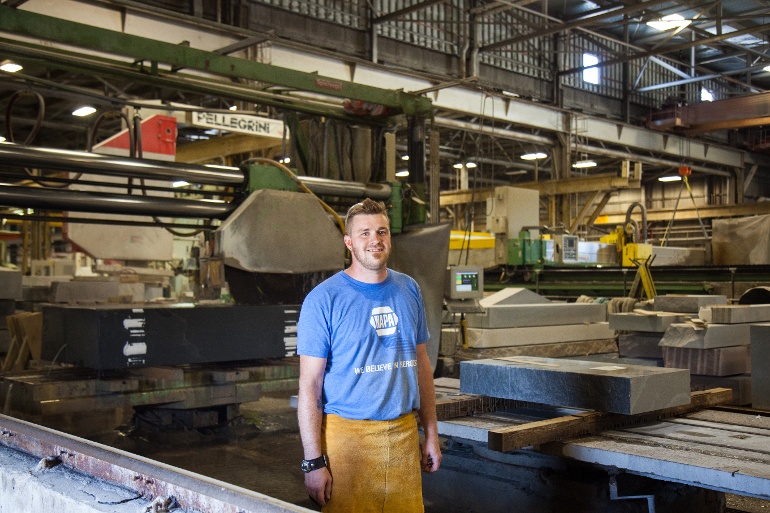 Evan Ladd is part of Rock of Ages artisan team with pride for the memorials they create here in Vermont.
"It was truly unbelievable stuff that you'd get shut down for in North America," he said, adding that it's what helped steer them away from purchasing monuments from Asia. "While I'm not a huge proponent for regulating business, I do think there is a need when it comes to safety."
Then there are other safety issues to consider, after a monument made from foreign granite is in place. Oftentimes manufacturers add dyes and chemicals — like motor oil — to black granite from China to improve its looks that runs the risk of seeping into the ground. "Now, your family's headstone is leaking oil," said Josh.
Finally, Josh pointed out the huge effort needed to get a big block of granite from China to the United States. The heavy material requires heavy equipment to get it to a port and then shipped across the ocean and then, potentially, across several states before it reaches its final destination and leaving a giant carbon footprint in its wake: excess emissions and energy consumption.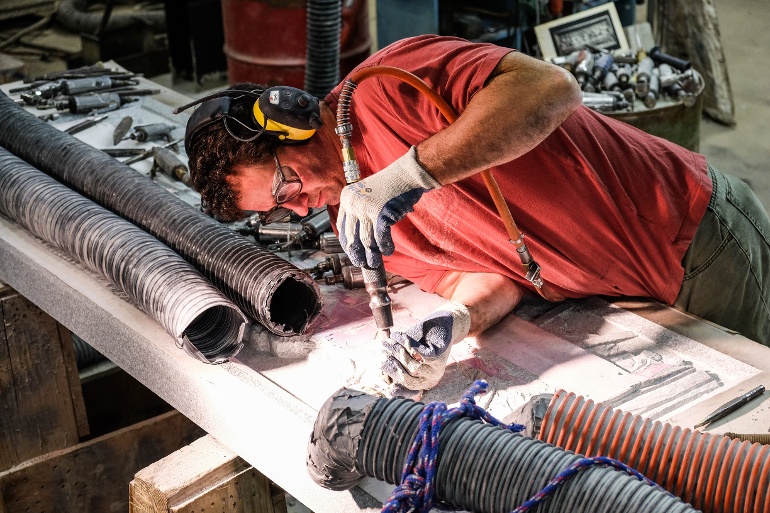 Mike Celley has been a stone artisan for more than 30 years. He is known for his detailed carving work, which he does without the addition of harmful chemicals.
In the end, the Weavers like to let their customers decide for themselves what stone to choose. "Our goal is to explain all of the differences and let the customer decide," said Josh. "We find the more we educate a family, nine times out of 10 they buy North American granite for the quality, durability and more regulated manufacturing process."
Founded in 1839, Weaver Memorials is a fourth generation family owned business, and is Central Pennsylvania's only authorized Rock of Ages memorial provider, which is the largest monument quarrier and manufacturer in North America.
"We take a lot of pride in what we offer our customers," said Josh. "A monument is meaningful to families and it honors somebody's life. We want to be sure we're offering the best and we're also keeping people safe in the process and the carbon footprint to a minimum."
Learn how to evaluate the quality of granite headstones. Get the comparison shopping checklist.