F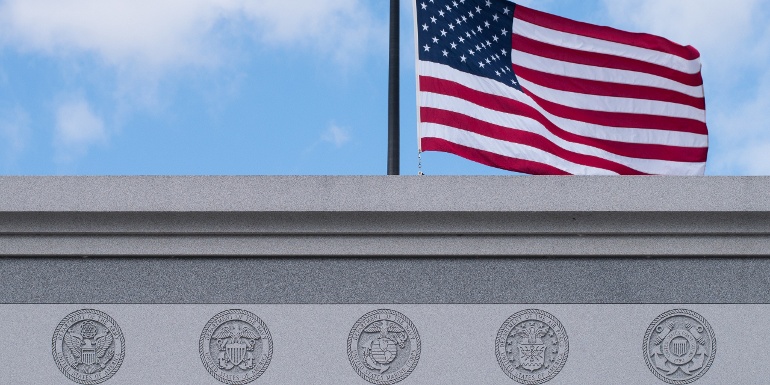 All across the country, monuments are rising each year to honor the brave service people who have fought for our country and more often than not, those memorials are built using American stone.
Tom Koch, owner of Stone Art Memorial Company in Buffalo, has had a lot of experience during his 45 years in the industry helping civic and veterans groups design and build memorials. "I've got a book full of civic monuments and always have a few in the works — both large and small — each year."
"During the first phase, we sit down with the group and get a feel for what they're thinking — whether there will be names on the memorial and the size, before we start to get different design ideas," said Koch. Much like when designing a family monument, Koch said he likes to get input and ideas from everyone involved.
He and his team come up with some sketches but it usually takes about two or three drafts before they land on something everyone can agree on. "We generally don't hit it the first time," said Koch.
Once a design is agreed upon, Koch sends the sketch to Rock of Ages, who complete the rendering.
"One thing we will not do is use an imported granite for a veterans' monument," he said, adding that his father was a WWII vet. "If it's going to be for veterans, it's got to be American stone."
Honoring Heroes With American Stone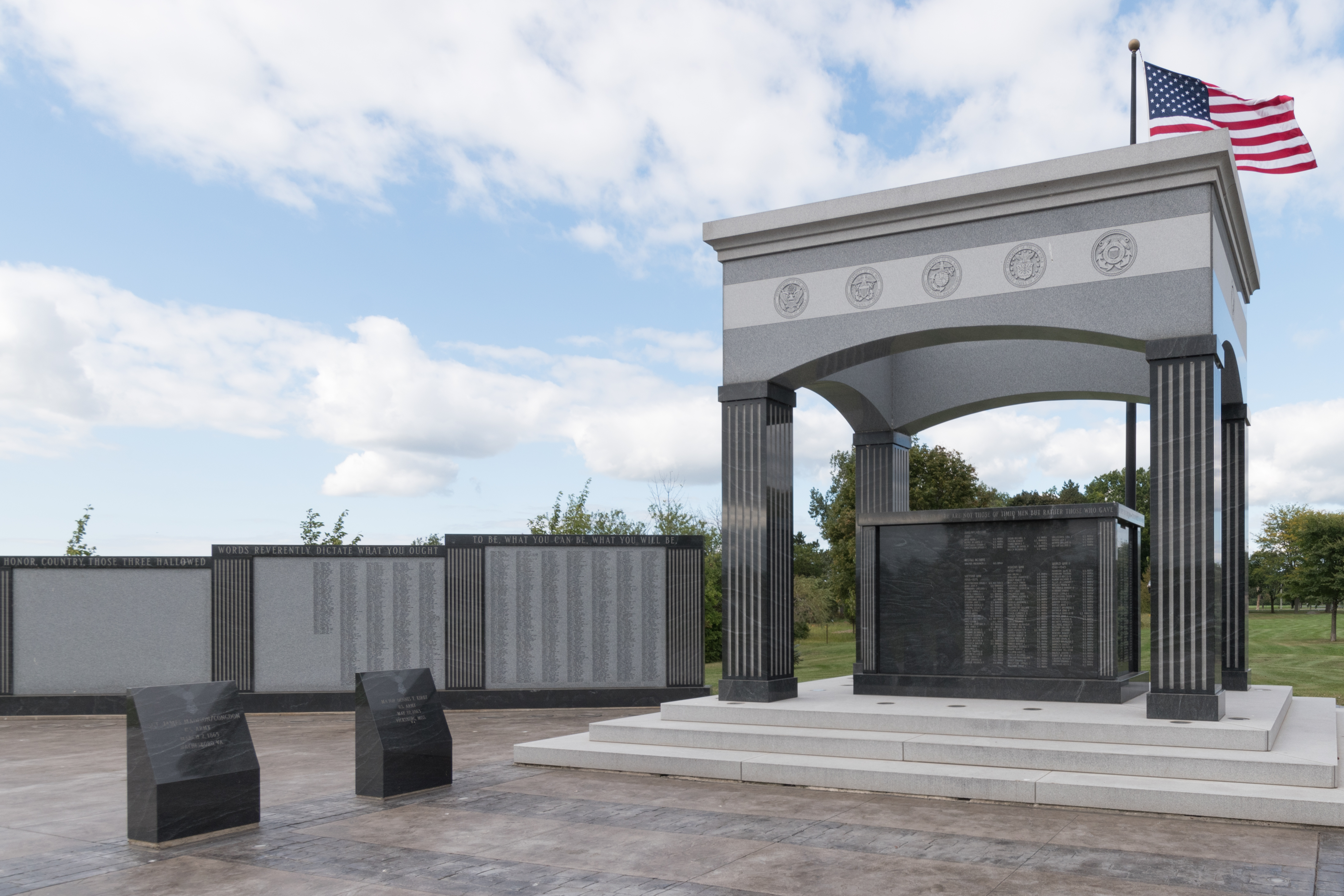 According to Koch, most of the veterans' memorials that he works on are a mix of BLACK MIST™ and BLUE GRAY ™ granites quarried by Rock of Ages. "We work on all different sized projects, like the American Veterans Monument at Niagara (above) that has 2,300 names of veterans who served in the United States Armed Forces etched into the granite walls.
Black Mist granite is also excellent for engraving, said Koch, especially on site after the stone has been set into place.
You can see examples of these American granites in civilian and war memorials and veteran monuments across the country. Here are 8 large scale examples you might not know about. Each one was crafted by Rock of Ages.
World War II Memorial, Washington, DC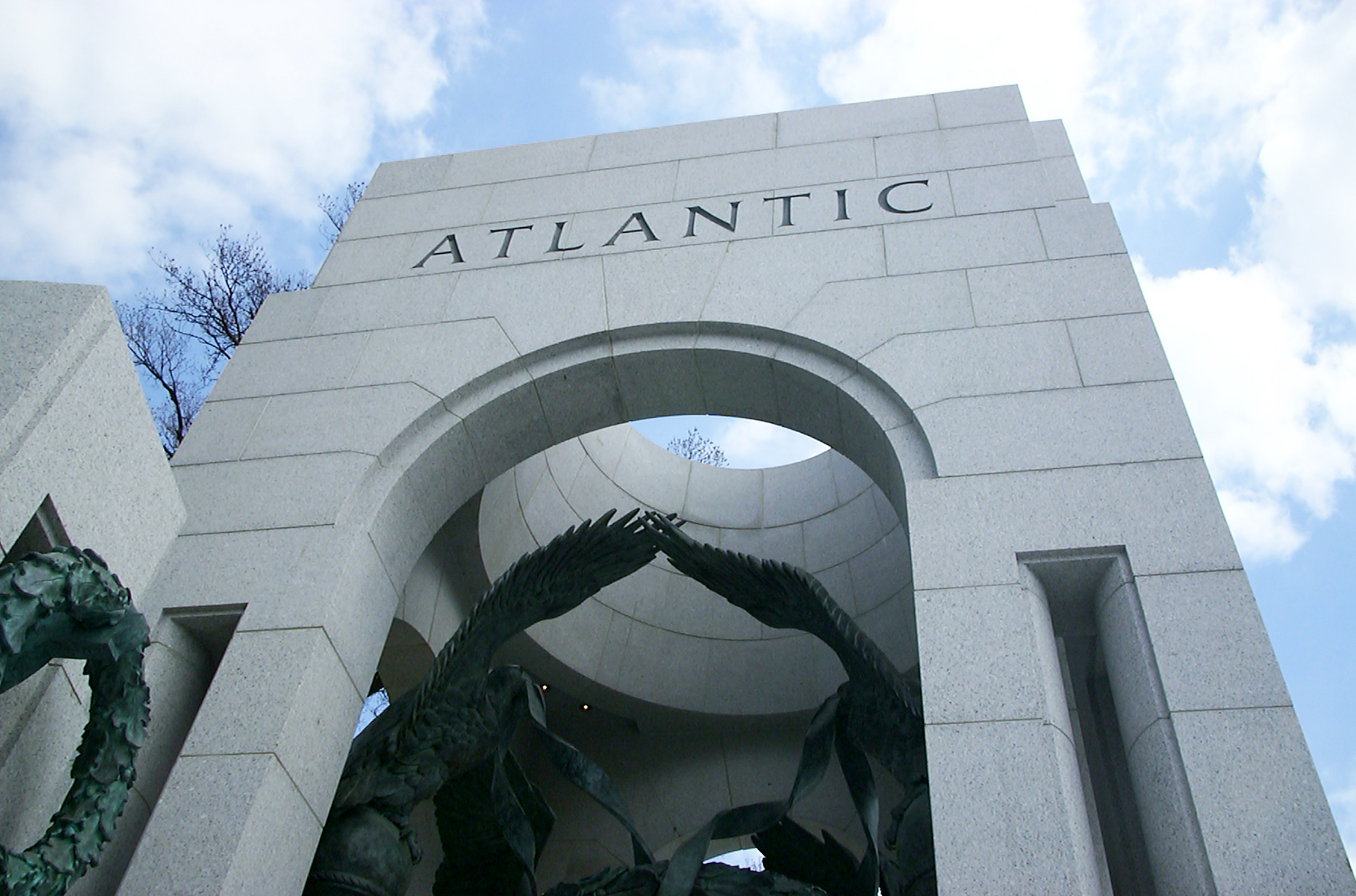 Sitting on the National Mall, this epic monument is dedicated to Americans who served in the armed forces and as civilians during World War II. The design, which evokes a classical monument, is composed of 56 pillars and a pair of triumphal granite arches surrounding a square and fountain.
Global War on Terror, Randolph Center, VT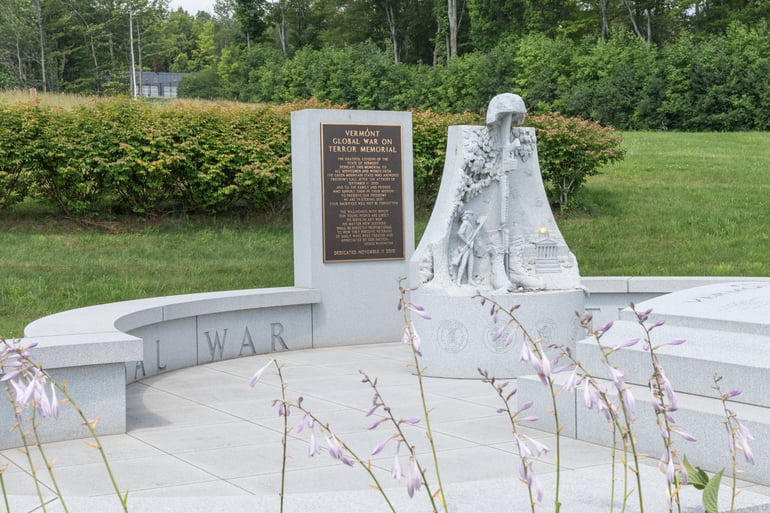 This modern memorial at the state's veterans cemetery, honors Vermont service members who died in the wars in Iraq and Afghanistan. The 44-foot long Blue Gray granite memorial was designed by Dana Morrissette and includes a sarcophagus inscribed with the names of 40 fallen service members with ties to Vermont. It also includes a sculpture with a helmet, boots, dog tags and carvings of a citizen soldier, the Vermont statehouse and falling maple leaves representing the service members.
Wakefield War Memorial, Wakefield, MA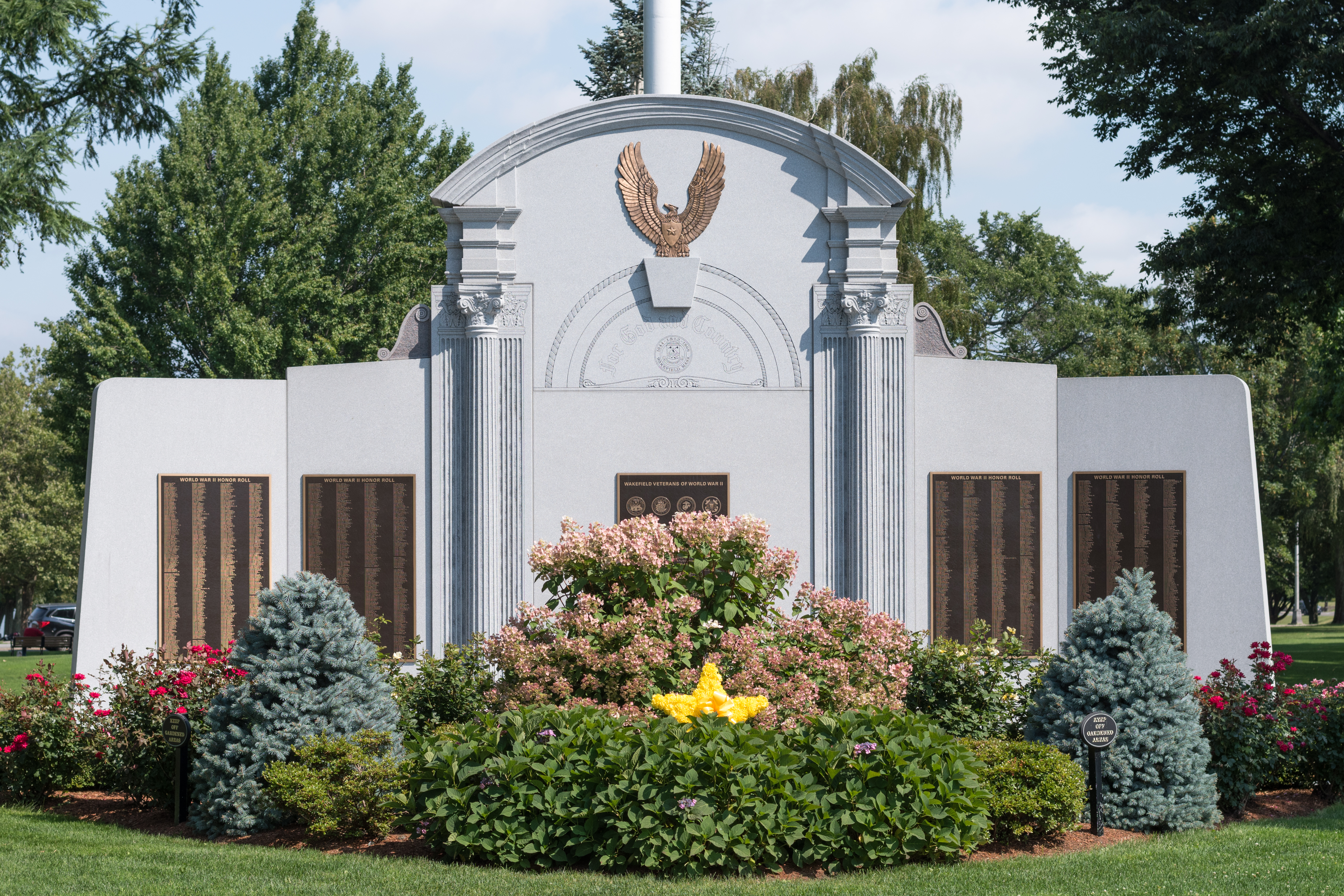 The Memorial Wall of Honor's five Blue Gray granite tablets contain the names of the 71 Wakefield citizens who lost their lives, along with the names of the other 2,466 citizens who served in World War II.
1614 Monument, Rye, NH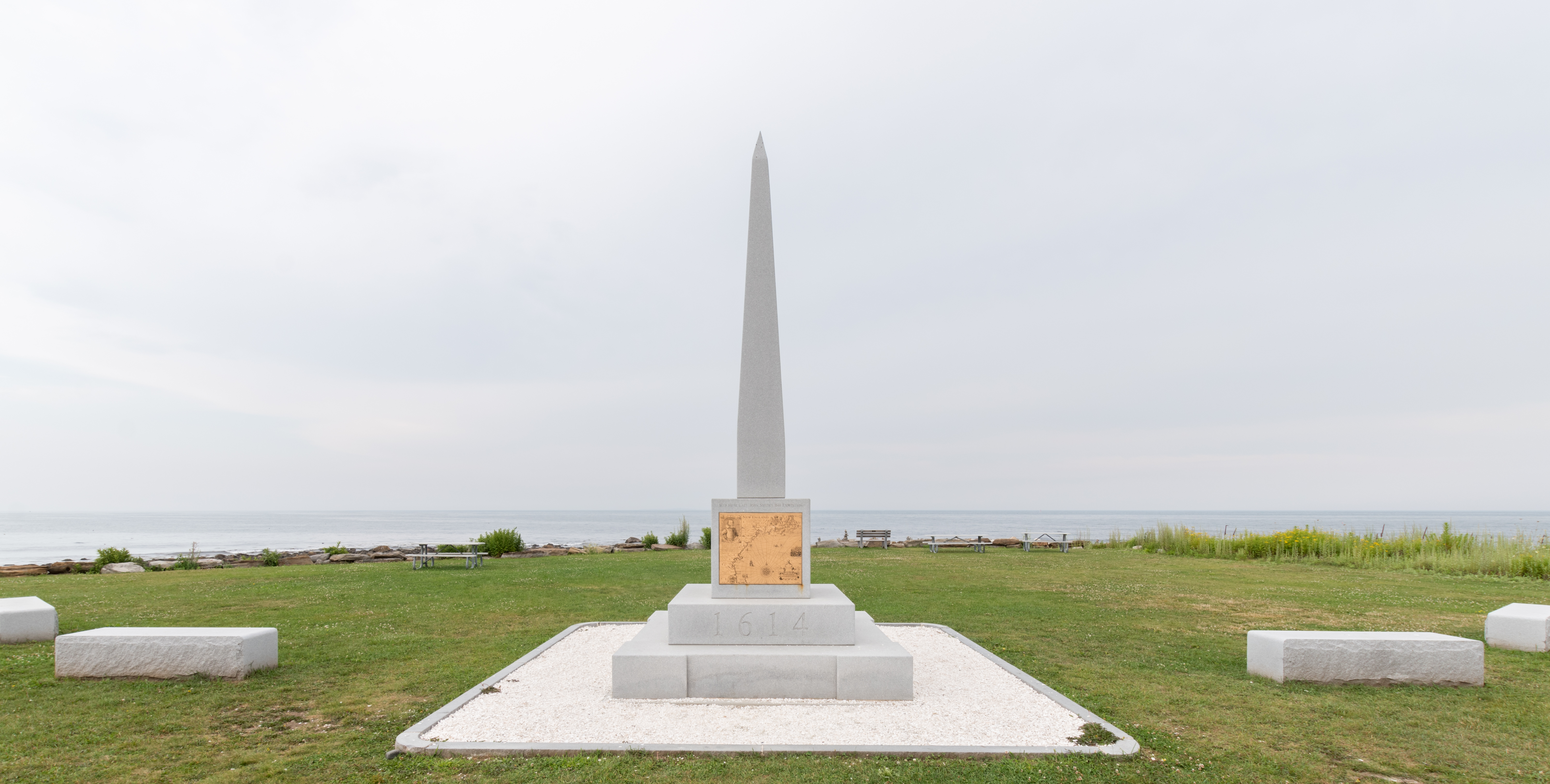 Constructed of four pieces of CONCORD GRAY granite quarried from Swenson Granite Works in Concord, NH, the monument is dedicated to Capt. John Smith who explored the coast of New England in 1614. The obelisk is 17'2" tall and weighs 18 tons.
Upper Big Branch Miners Memorial, Whitesville, WV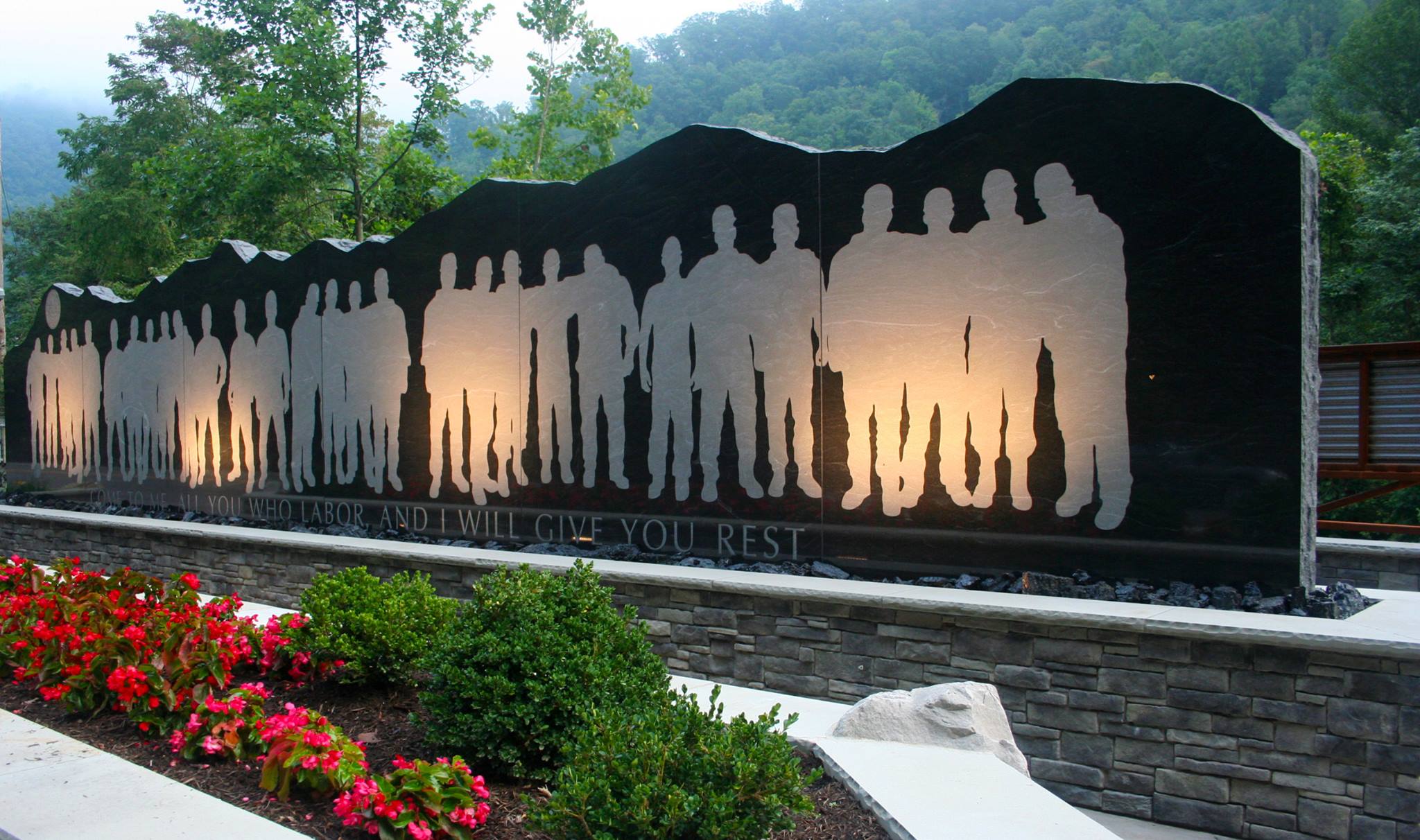 Dedicated to 29 men killed in an explosion at the Upper Big Branch Coal Mine in 2010 that was triggered by a spark from a piece of mining equipment. The Black Mist granite memorial at the center of the plaza is 48-feet long and 9-feet tall at its highest point with the inscription, "Come to me all you who labor and I will give you rest," etched above.
Pennsylvania State Police Trooper Memorial, Matamoras, PA

Dedicated to the memory of members of the Pennsylvania State Police, the first uniformed state police agency in the nation, who made the ultimate sacrifice by laying down their lives in the performance of their duties while protecting the citizens of Pennsylvania. The center of the monument is STARLIGHT BLACK granite with the state police emblem etched at the top. The Blue Gray granite side panels contain the names of troopers killed in the line of duty.
5th Marines Vietnam Memorial, Camp Pendleton, CA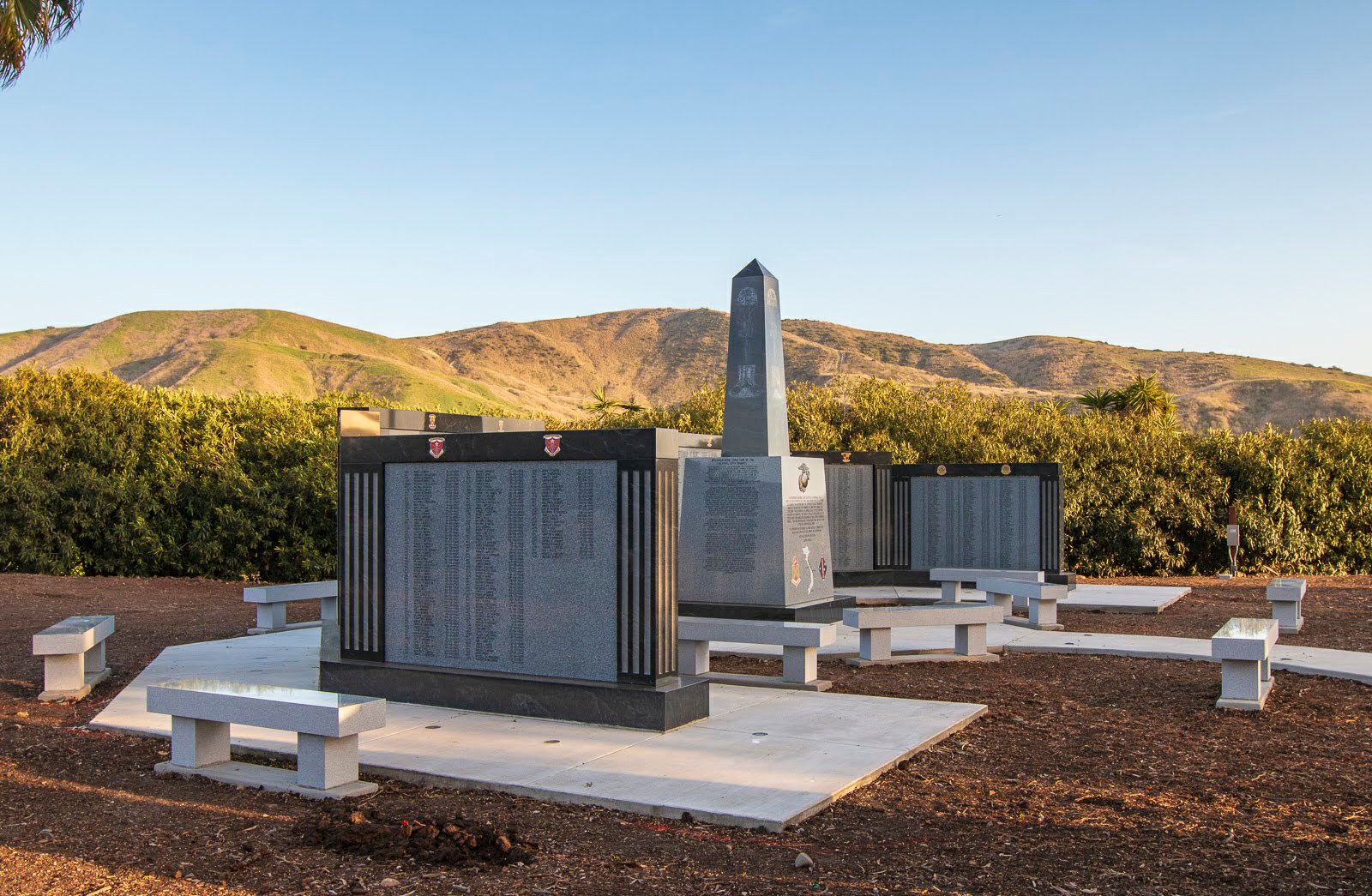 Honoring the Marines and Sailors of the "Fighting 5th" who lost their lives during the Vietnam War, the monument displays the names of the 2,706 fallen on two granite walls that surround a dramatic 14-foot tall black spire rising from the center. The 50-ton monument received a patriot send-off at the Rock of Ages craftsmen center in Graniteville, VT before it traveled nearly 3,000 miles to its final destination at Camp Pendleton in Southern California.
Lone Sailor Navy Memorial, Burlington, VT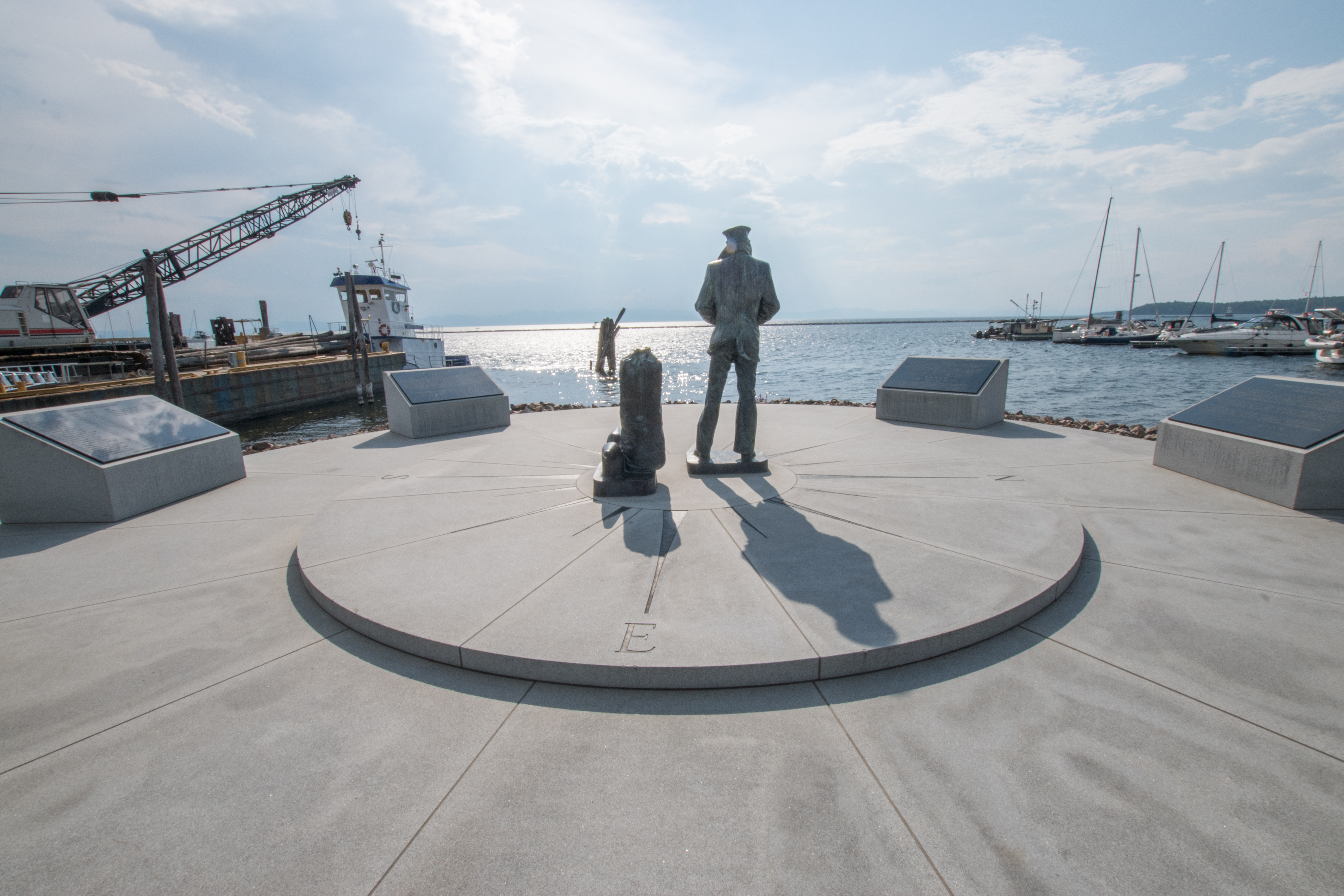 Situated on the Lake Champlain Basin, the memorial commemorates Lake Champlain's significant naval history and honors all men and women who are serving and have served in the sea services. The statue was created by sculptor Stanley Bleifeld and the memorial also features commemorative plaques by Rock of Ages.
Creating a memorial for your community? Speak to an expert today.