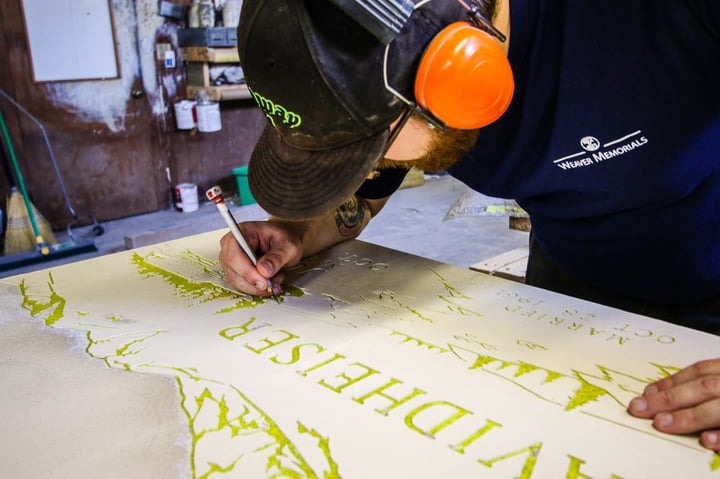 If you're wondering about how much headstones cost, you're in good company. Many people have the same question!
Pricing for headstones is not unlike most goods, it depends on the size, quality, and features included, and the region where you're making the purchase. Generally you can expect to pay anywhere from a few to several thousand dollars for a traditional upright (that's the monument you probably think of when you think "headstone").
Josh Weaver, owner of Weaver Memorials in New Holland, PA says that his prices are usually the same or 15 percent higher than competitors in his areas. Higher?
Yes, and with good reasons: 1) He uses only Rock of Ages granite, which is a higher quality grade of stone than competitor granites. 2) He offers personalized service, spending as much time with customers as they need to find the right headstone for themselves or a loved one. 3) He offers the Rock of Ages perpetual warranty on the stone and his craftsmanship.
In Weaver's neck-of-the-woods (where costs tend to be middle-range geographically), an average upright headstone costs $4,200, with a simple marker priced at about $1,200 and a top tier memorial at $10,000. "With $3,000," Weaver said, "you can do something nice. Nothing over the top, but not skimpy either."
What are all the factors that can influence granite memorial pricing? We're glad you asked.
Geography
Sandwiches and real estate are just two of the items that cost more if you live in cities like Los Angeles where the cost of living outpaces surrounding towns and cities. Goods just cost more in these areas. Granite memorials are no different.
Are you in the LA metro area? Then you can probably expect to pay more for a headstone than you would in North Dakota.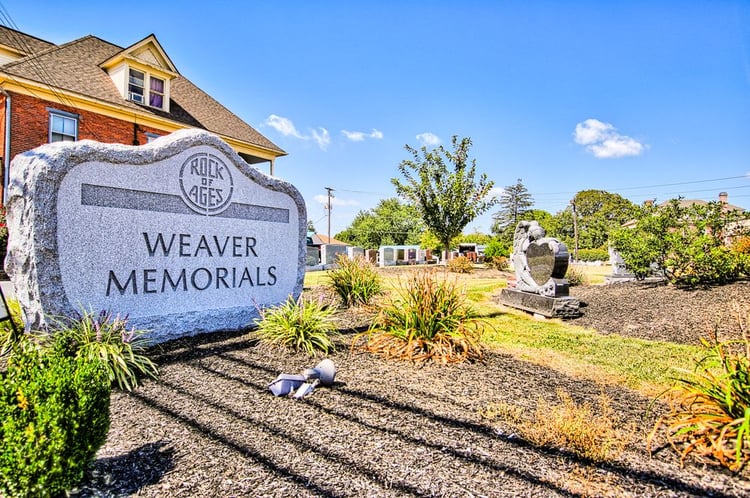 Weaver Memorials is located in the Lancaster, PA region where headstone prices tend to be middle-of-the-road.
Type of granite
Granite has been the material of choice for memorials for centuries because it lasts, if you choose the right type and quality of stone.
If you've seen a headstone with a hard-to-read inscription, or worse, a crack in its base, then you know that not all granite (and not all carving) is perpetually durable. At Rock of Ages, we don't sell any monuments or headstones that are not monument quality.
What does this mean to you? Only sold at authorized retailers, Rock of Ages stones like Blue Gray™ granite, BLACK MIST™ granite and STARLIGHT BLACK™ granite are perpetually warrantied and marked with the SEALMARK™. If there is a defect in the stone or workmanship of a Sealmark headstone, the perpetual warranty will protect you. If the stone proves defective over time, Rock of Ages will take care of it.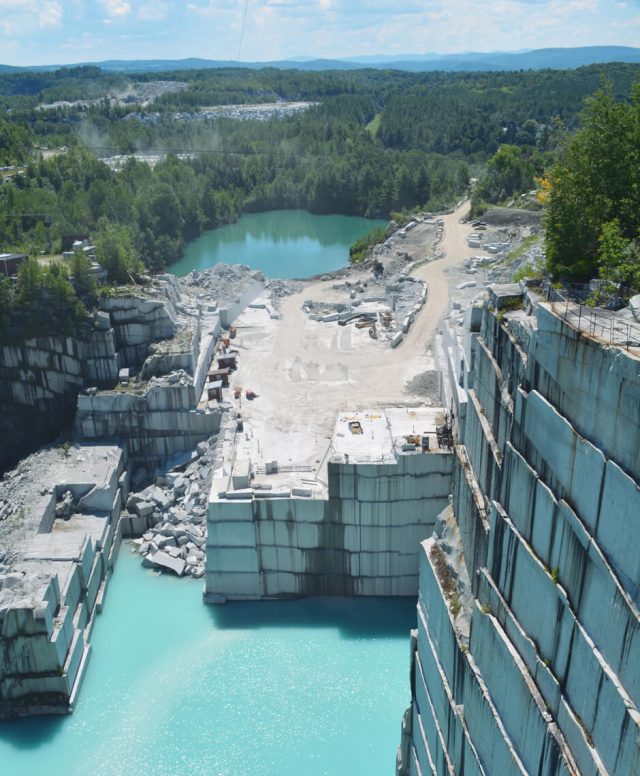 The Rock of Ages quarry and production facility in Vermont are open to the public. Click here for tour information.
Rock of Ages starts with the best blocks of granite and manufacture all its headstones in the US and Canada. This higher level of quality control and craftsmanship commands a slightly higher price, and a much higher value than headstones made overseas with poor quality stone and mediocre craftsmanship.
For instance, a black monument at a Rock of Ages authorized retailer might cost $6,000, while a competitor lists a similar-looking, foreign made monument in granite for $3,000. The difference is, there's no quality assurance on overseas granite or craftsmanship. If it cracks, there's no warranty.
Color selection
Color is one of the biggest factors in estimating cost. Gray granite, the most popular choice, is also the least expensive. Blue Gray granite is quarried in Vermont, and this plentiful, sustainable granite has been the classic choice for generations of memorials.
In the middle range of price are brown and pink granites, and a dynamic black granite called Black Mist. This striking stone from Pennsylvania features gentle, mist like veins of white.
At the top end of the range are red granites and blacks like Starlight Black, known for its jet black character.
You can expect a 50 percent difference in price between Blue Gray and Starlight Black granite memorials.
"For many, Blue Gray is a great stone not only because it's cost effective, but because it's what's usually used in cemeteries in the northeast," Weaver said.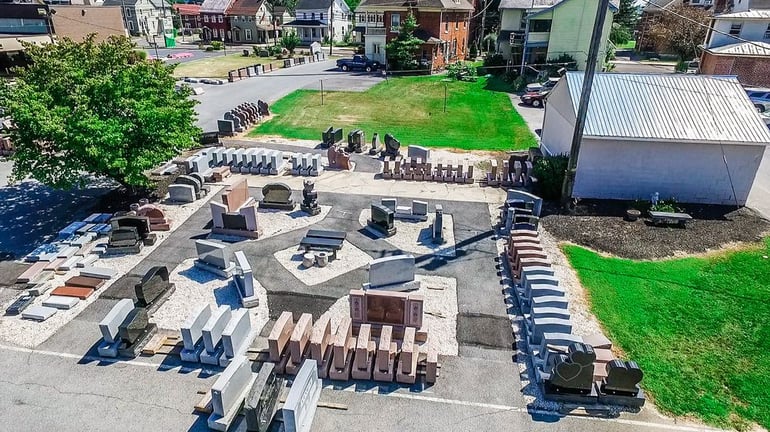 The display yard at Weaver Memorials showcases the range of granite color choices available.
Quality of carving
To add personalized details the artisan will use a multi-step carving process that begins with sandblasting to remove the polish where the inscription will go. During a separate sandblast, letters are carved into the stone at the proper depth to achieve the contrast needed for a readable inscription.
Pairing the proper technique to the right material is critical to enhance the look of the memorial and ensure a clear, lasting inscription. Budget companies will apply the same techniques to all stones to save money, regardless of whether they are right for the particular granite selected.
"Some dealers, put the inscription on without a sandblasted panel, right into the polish. You cannot read it," Weaver said. "The difference is night and day between that, and doing it right."
Size, design and details
The size and style of a monument also impacts price significantly.
Here's a breakdown of what to expect for different headstone styles, all dependent on size, color and quality:
Flat marker
Also known as flush or grass markers cost on average $1,000 - $2,000.
Bevel marker
Monuments that sit up off the ground about 6 - 12 inches, cost on average $1,500 - $2,000.
Slant marker with a base
Markers that resemble small upright headstones, only with an inclined face, cost on average $2,000 - $4,000.
Upright headstones
These are the traditional memorials we most often imagine when we think of a tombstone, cost on average $2,500 - $6,000.
For most customers, cost is not the driver of the monument they select. Afterall, this is a deeply personal and lasting decision.
"I show the customer the styles and let them gravitate toward something that catches their eye," Weaver said. "They might have an unlimited budget and still get a flat marker. Some customers who are on a limited budget just love the Starlight Black. It's an individual choice."
See the headstone that's right for you. Download our style guide.