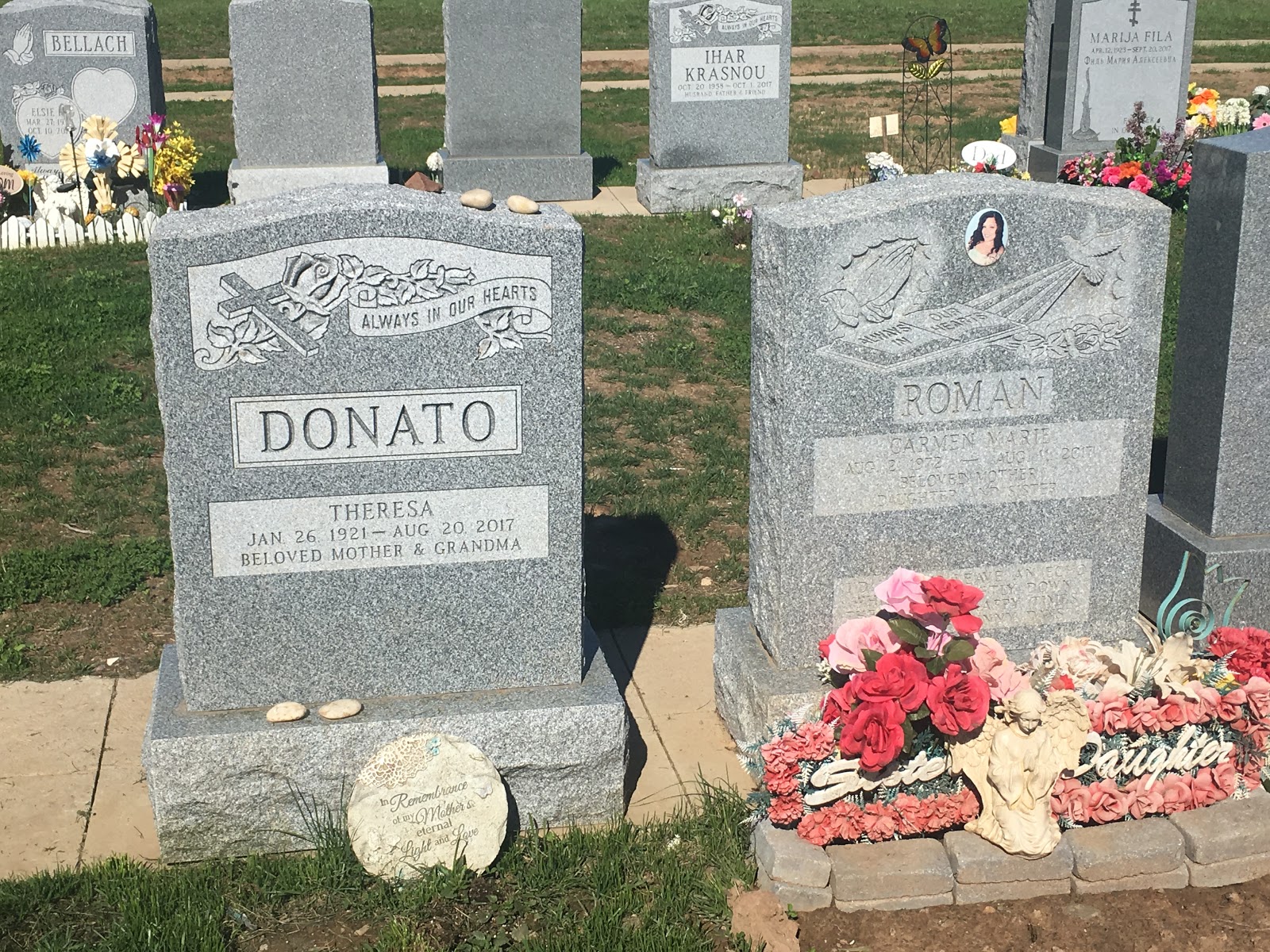 Shopping for a headstone is not something you do every day, but when it needs to be done, you want to make the right decision and choose something that will serve as a timeless memorial.
Although it would seem that deciding on a type of stone and color is the biggest decision, where the stone comes from is equally, if not, more important. You want to guarantee the stone's quality and pick one that will hold up to the rigors of time. Unfortunately, there are dealers who will try to pass off lesser quality granite as BLUE GRAY ™ granite from the Rock of Ages quarry in Vermont. To consumers who don't know what they are looking for, this is confusing.
"The differences are very subtle," said Joe Cassara, owner of Supreme Memorials, a family owned and operated memorial center with three locations in New York City. "They're trying to mislead the consumers."
The lead picture in this blog shows the difference between high quality memorial granite from Rock of Ages (left) and a low quality granite from overseas. In just a few short years the headstone on the right is unreadable.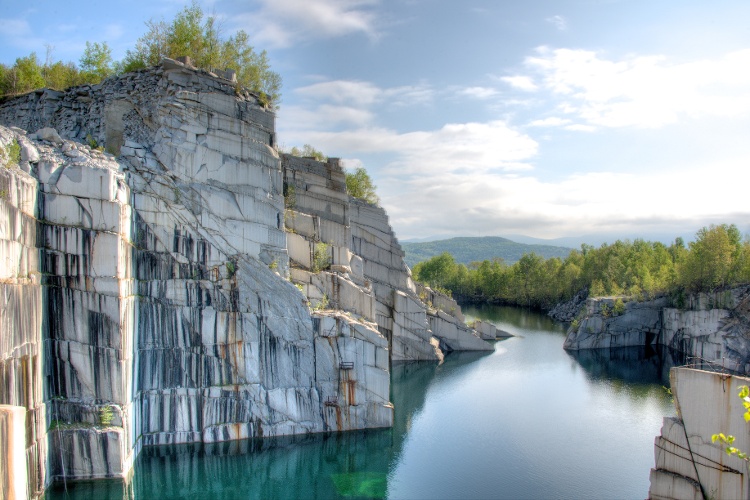 Why it's important to know where the granite comes from
On the surface, it wouldn't seem to be such a big deal whether the granite you choose came from China or India or Vermont. Some foreign imports closely resemble Rock of Ages Blue Gray or MEDIUM GRAY™ granite to the untrained eye but are listed at significantly lower prices than Vermont granite. Cheap headstones are made with cheap granite.
According to Cassara, whose family has been creating monuments since 1951, the imported Chinese granite is "pretty cheap stuff." "It hurts families, because they buy these memorials thinking they're getting a good deal and they end up with a headstone that looks terrible after a short time."
If the grave marker you're looking at is significantly less than these prices then you should be concerned that the stone might be a low quality import.
The problem is that the cheaper Chinese granite is much more porous and holds moisture, which will begin to get a brownish stain over time — even on indoor displays. "It's iron ore coming out of the stone and rusting, which leads to a lot of the maintenance in the future," explained Cassara.
Also, when the granite holds moisture, freezing temperatures overnight can lead to cracking. Cassara said that the lesser quality granite can produce little fissures that start to flake and break down over time. "A monument is an eternal purchase," he said, "you want it to always look as good as the day it was installed."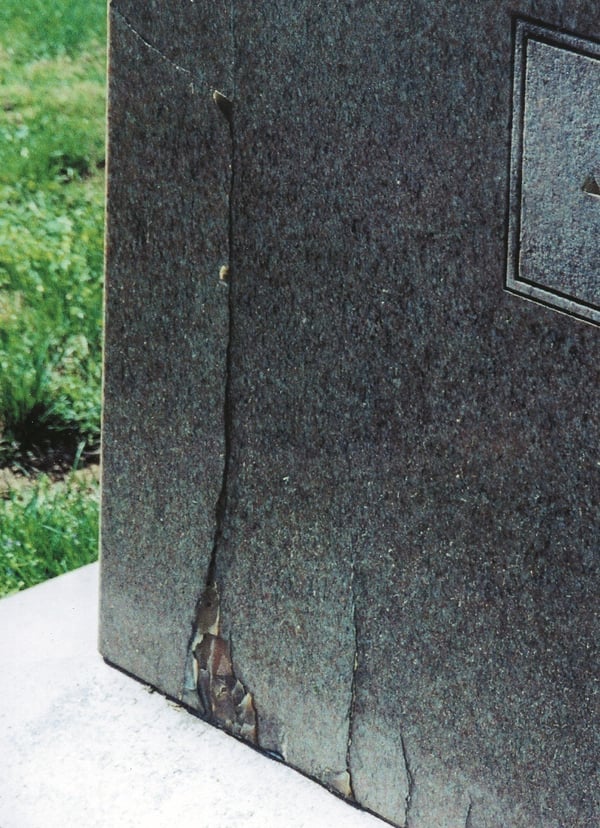 Low quality granite headstones like the one above are prone to cracking during the changing seasons. They absorb water and when temperatures drop below freezing the frozen water expands and cracks the stone.
Blue Gray granite also has a natural contrast that gives craftsmen dark shades for carving unlike low quality imports, which need to be highlighted with paint. "That paint wears off over time," said Cassara. "No matter what type of paint you use."
Low grade granite and poor craftsmanship common to imports often lack the contrast needed to make inscriptions readable.
"There is a stone that came from China in a cemetery next to one of our Vermont stones and you cannot read it," said Cassara, referring to the top image in this post. "It's totally illegible. I feel bad for these families because they end up coming to me to create a new memorial for them. No family should have to produce the same memorial twice."
So what's a consumer to do?
"The only way to tell is if the granite is quality is if it has the Rock Of Ages SEALMARK ™ ," he said. "They actually carve the sealmark into the stone and it's there forever."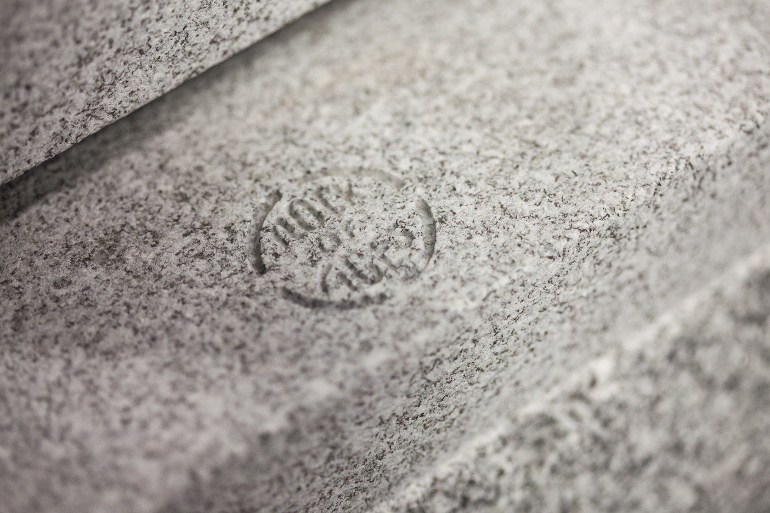 The Rock of Ages sealmark proves the granite's origin and that the headstone was manufactured in North America.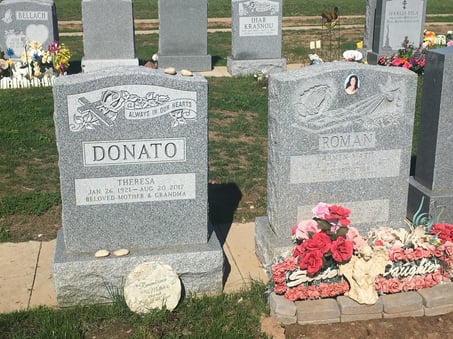 An example of a custom Blue Gray granite headstone with relief carvings.
The engraved seal guarantees that if there is a defect in the stone or workmanship, the perpetual warranty will protect you. If the stone proves defective over time, Rock of Ages will take care of it.
For Cassara, knowing that Rock of Ages Blue Gray granite is produced by American men and women is important to him and his customers and it's why he chooses the stone for his own family.
"If I want something that lasts forever," Cassara said, "I go with the Rock of Ages granite from Vermont."
Are you shopping for a memorial? Learn the questions to ask local and online dealers. Download the Headstone Comparison Shopping Checklist.