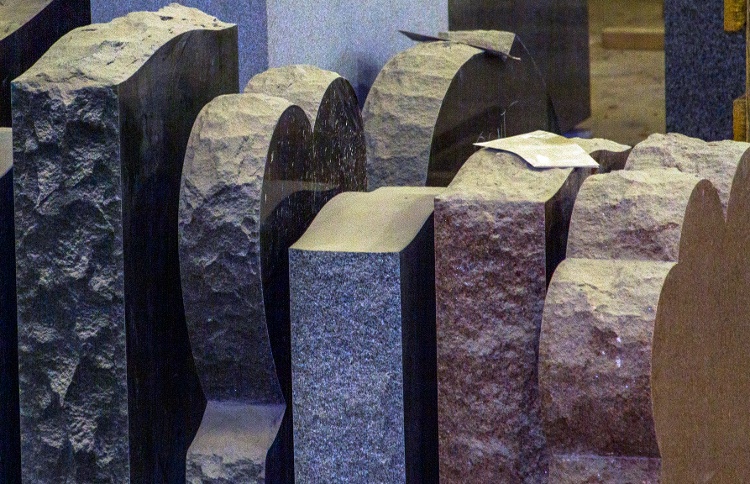 Shopping for a granite headstone isn't difficult, but it can be confusing if you've never done it before. In a global market with so many choices it may be hard to discern the difference between a good price and a good value.
Whether you're standing side-by-side with a memorial dealer or sitting on the sofa scrolling through online brochures, before you make any decisions there's a bit of mystery we need to dispel around headstones and cemetery memorials, like:
What are they made of? Is the gray headstone at my local dealer the same as the one I saw online? How can I tell if the one I'm interested in is a good one? Is the dealer charging me too much? And most importantly, how do I know if I'm getting something that will last?
Here are eight things to be aware of as you shop, online or at a memorial dealer:
1. Not all granite is the same.
Sure it's all rock, but granite has grades just like diamonds. Not all of it is suitable for monuments, and not all of it has the internal qualities that make it long lasting. Stone characteristics like density, structural integrity and suitability for cutting and polishing all differ from quarry to quarry, and even block to block. The most reliable, consistent granite, and the only one that comes with a perpetual warranty, is Rock of Ages SEALMARK ™ granite. Ask for it at an authorized retailer.
2. Ecommerce sites leave you to do the heavy lifting (literally).
You may think you're saving dollars when you order a headstone online, but prepare for disappointment. Often, delivery and installation are not included. That's a problem when your product arrives and it weighs 4,000 lbs and you've got no way to get it off the truck and into the cemetery. Whether you're shopping local or online, don't purchase from any dealer that can't install the memorial for you. Click here to learn more about headstone prices or why cheap headstones could cost you a lot.
3. Memorial dealerships that look cheap, probably are.
You're about to spend thousands of dollars on a permanent testament to a human life. That's a big deal, and the dealer's shop you buy from should reflect their pride in craftsmanship and quality. When you visit a local headstone dealer, judge the condition of the place. You put a lot of trust into someone who will craft a headstone for you. As Rich Urbach of Keith Monument Company in Kentucky, one of our authorized retailers put it, "It's hard to believe someone who says they make high quality headstones if their place looks like a dump."
4. The quarry of origin is important. Ask for proof. Trust your source.
Granite is found all over the world. We source from Canada and select locations in the US and abroad, but most of our granite is from our own quarries in Vermont and we proudly stand behind its century long reputation for quality.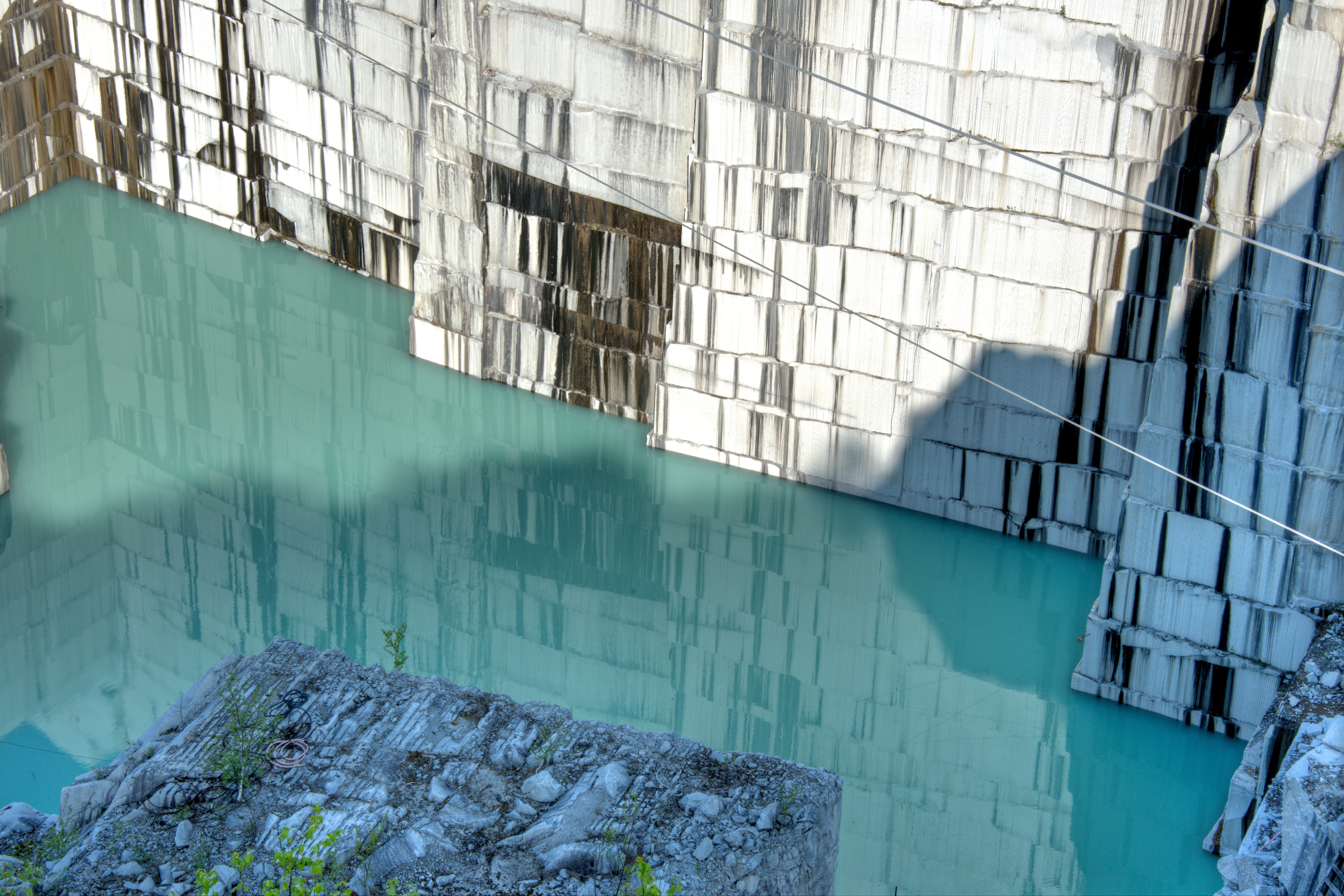 The Rock of Ages quarry in Barre, VT. Come for a tour.
When we do buy from overseas, we only choose the best blocks from trusted quarries. "Our competitors that are big on imports may say, 'All our granite comes from Vermont,' even as they show you a black memorial," Urbach said. "But only gray granite comes from Vermont. Their black granite is only imported to Barre, Vermont, not quarried there."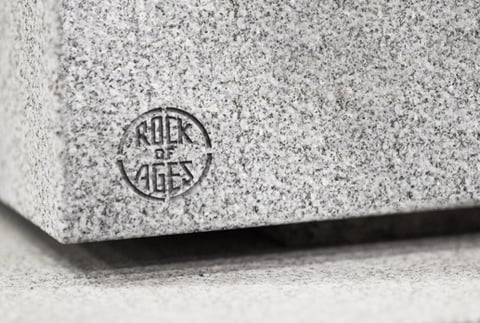 Look for the Rock of Ages Sealmark
Rock of Ages granite blocks are pulled from quarries that yield memorial quality stone that doesn't crack or degrade with time. And all Rock of Ages monuments sold by our authorized retailers are manufactured here in North America. We mark these memorials with our Sealmark. If the dealer you're shopping with doesn't have this seal, keep shopping.
5. Cheap, quick carving today may mean an illegible headstone tomorrow.
The engraving techniques used to create your headstone are just as important as the stone it's made from. In the hands of a trained artist, techniques like etching and flat carving can yield delicate designs. But if applied to the wrong granite, one that needs high contrast for readability, the results will be poor. Budget companies often uses these techniques as fast shortcuts, regardless of whether its suitable for the granite you selected. Their inscriptions are superficial and need the addition of paint to get the contrast needed to actually read the words on the granite. That paint will wear off, making the names on your headstone unreadable. (Can you imagine visiting the grave of a loved one and not being able to read the name?) Avoid dealers that use paint to add contrast.
Get more buying tips here
6. Beware of significantly cheaper versions of "the same memorial".
Comparison shopping for headstones is a challenge for families. We've all bought cars and appliances before and have a well of experience (and reviews) to rely on to find the best product for the best price. Josh Weaver, owner of Weaver Memorials, a Rock of Ages authorized retailer in New Holland, PA says families often think they're getting a better price for the same headstone from a competitor. What looks like the same black headstone, Weaver said, may actually be a less valuable product - in size, craftsmanship and the quality of granite. "The family doesn't know that the competitor quoted them for something smaller and thinner than they saw at Weaver Memorials," he said. "They're banking that the customer is not going to know the difference." When comparison shopping, don't just compare overall size. The thickness of the memorial is very important, as well as granite type and origin.
7. Salespeople who want to lock in a sale quickly want what's best for them, not for you.
Selecting a fitting memorial takes some time and effort to ensure what your purchase will last long into the future and will always be readable. This is not simply a transaction. It's a monument honoring a life. Authorized Rock of Ages retailers know this. They've built their businesses on relationships with families. They're not in a rush to sell you something today when you need some time to compare your options and think it through. (Click here for a great example from one of our New England retailers.) If you feel rushed or pressured by a dealer, take your business elsewhere.
8. Some headstones, and their carvings, come with a warranty.
Many dealers will warranty their carving, but not the stone itself. Be sure to ask your dealer if they provide a perpetual warranty on the granite itself. This is important. Ask for proof in writing.
The Rock of Ages perpetual warranty of workmanship and granite never runs out. If the headstone cracks or proves defective in anyway, Rock of Ages will take care of it. You can find proof of it at one of our authorized retailers, just look for the Sealmark.
To help you in your search we've developed a checklist you can print or keep on your phone when you visit memorial dealers in your area. A dealer who can answer yes to all these questions is one to trust. Download it here.